About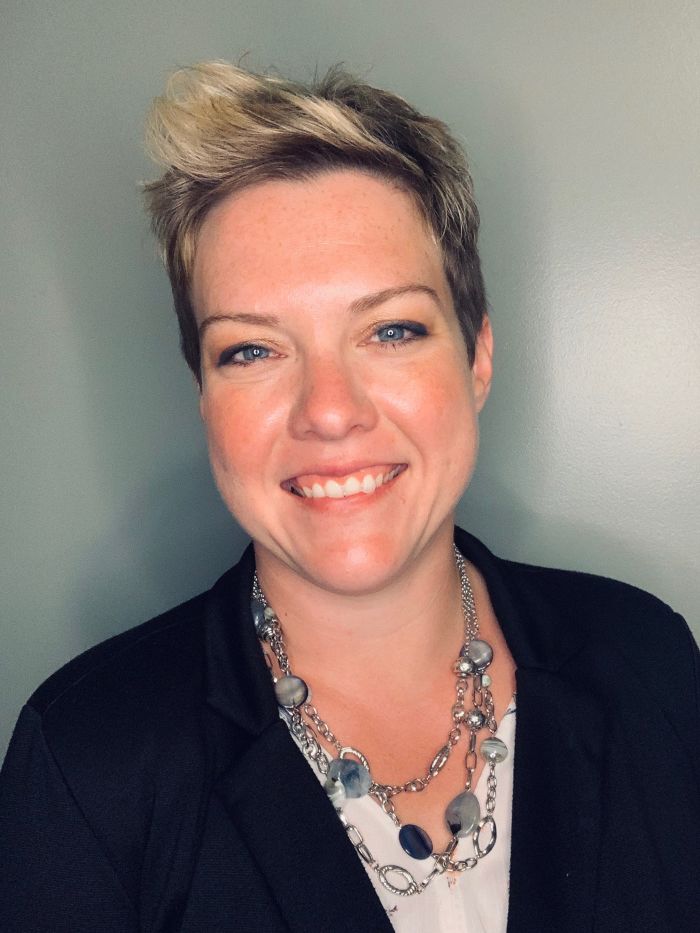 Dr. Christina Collins is an educator who dreamed of being a teacher, specifically, an English teacher, throughout her childhood. It was a love of books and writing that first drove her towards teaching. She began her career as a high school English teacher at Northridge Local Schools in Johnstown, Ohio, and realized she was also passionate about educational politics and enjoyed leading her grade level team in discussing instruction, politics, data, and research.
In 2011, she moved to The Ohio State University as a literacy specialist, which gave her an opportunity to travel and provide professional learning for teachers around the state. However, because she missed the direct contact with teaching and students, she returned to local districts as a Secondary Curriculum Specialist at Medina City Schools in 2012, and then as Curriculum Director at Buckeye Local Schools in 2015.
Along the way, Dr. Collins took her passion for personal learning and growth to Kent State University and in 2016, she earned her doctorate in curriculum and instruction with a dissertation focused on understanding leadership in district administration.
Throughout her career, Dr. Collins has kept teaching and learning as her core focus. She believes in bringing teams together and collaborating to think through some of education's most significant questions: How do we know if kids are learning? What are the best ways for kids to learn? How can we find "wiggle room" to do what is best for children when state mandates seem overwhelming? How do we avoid teacher burnout? How do we focus on local and community needs in the context of our accountability system? What is the purpose of education today?
As a mother of four children, Dr. Collins knows the importance of reaching every child as both an educator and parent. She is an advocate for public schools as well as an advocate for parents making choices for their children.
As State Board of Education representative for District 5, Dr. Collins will bring a sense of creativity and innovation to the educational landscape, which needs forward thinkers to proactively think beyond present circumstances. Dr. Collins will bring her experience working in accountability and state report cards, teacher evaluations, and student learning needs to support school systems in the state of Ohio.