Thank you to those offering their support! - CC
Educators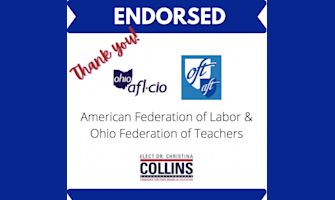 AFL-CIO & Ohio Federation of Teachers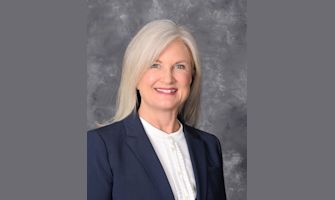 Chagrin Falls Exempted Village Schools Board of Education Member
Kathryn Garvey
---
"
Dr. Christina Collins' experience as a teacher and administrator in public schools makes her an excellent choice for the State School Board.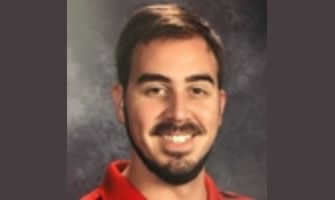 Teacher & Medina City Council Representative
Eric Heffinger
Former Teacher
Tess Ewart
---
"
As an educator who was NBCT & a former coworker of Dr. Collins, I can say with certainty that we NEED her on the board as she will fight for what's best for kids."
Teacher
Stephani Itibrout
---
"
We need Dr. Collins, who truly understands what it takes to advocate for students.
Supporters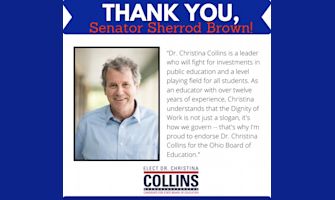 Senator Sherrod Brown
---
"
Dr. Christina Collins is a leader who will fight for investments in public education and a level playing field for all students. As an educator with over twelve years of experience, Christina understands that the Dignity of Work is not just a slogan, it's how we govern -- that's why I'm proud to endorse Dr. Christina Collins for the Ohio Board of Education.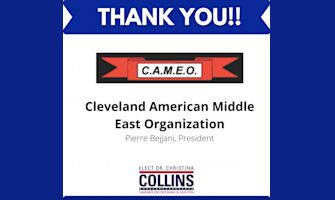 Pierre Bejjani, President
C.A.M.E.O. (Cleveland American Middle East Organization)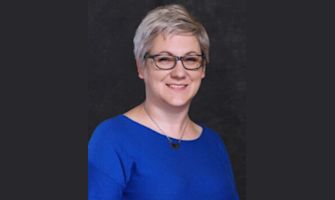 Medina City Council Representative
Jess Hazeltine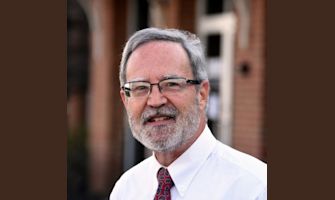 GED Preparation Teacher (Retired)
Garland Gates
---
"
I'm proud to support Dr. Christina Collins as she seeks a seat on the State School Board. I have every confidence that she will put students first and will strongly support public schools.
Vice President - Shelby Area Democrats
Ted Clabaugh
---
"
I share her thoughts and ideas.I will definitely be casting my vote for her.
Carol Kimmel
---
"
Proud to support Christina Collins
Attorney and Civil Service Commissioner, Richland County
JC Elgin
---
"
I ardently support Dr. Collins for Ohio State School Board. Dr. Collins is uniquely qualified by her education, training, and experience to lead our state's educational program.
Medina County Auditor
Mike Kovack
---
"
Dr. Collins' public education experience, integrity and expertise is sorely needed on a state board that makes public education policy!
Democratic Party